February 9, 2021
The plants and wildlife of the desert are beautiful and amazingly versatile in how they survive!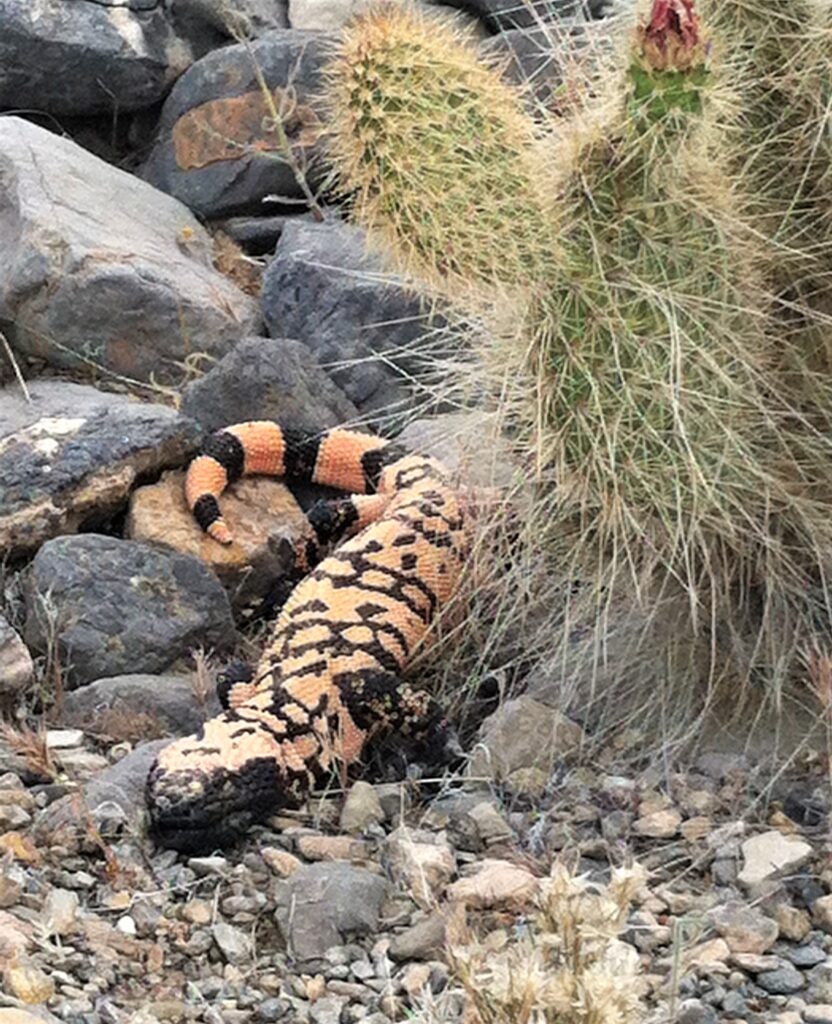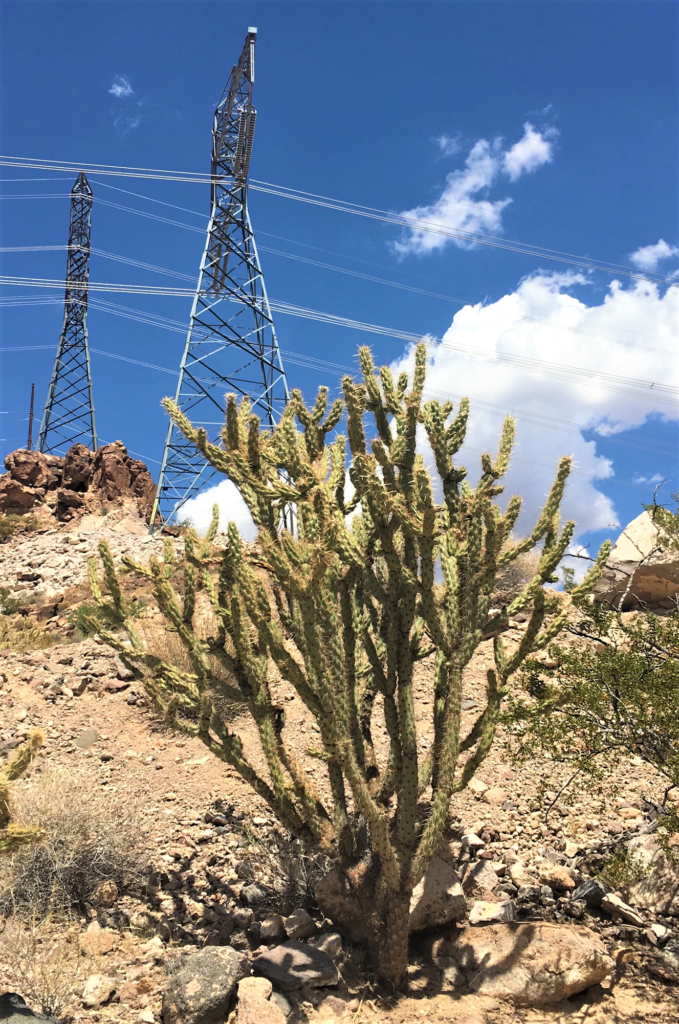 At BEC, we appreciate and are excited to see our communities grow, diversify, and remain successful. We support rebuilding and enhancing our infrastructure and bringing in new industries to our economy, such as solar power. BEC works closely with our clients, the public, and the federal, state, and local agencies to help design, plan, and build these projects using sustainable approaches, and methods that minimize impacts to the environment.
Our biologists are integral in these efforts, conducting surveys for the plants and animals of the desert, developing ways to protect them and their habitat…
and occasionally taking some cool photos.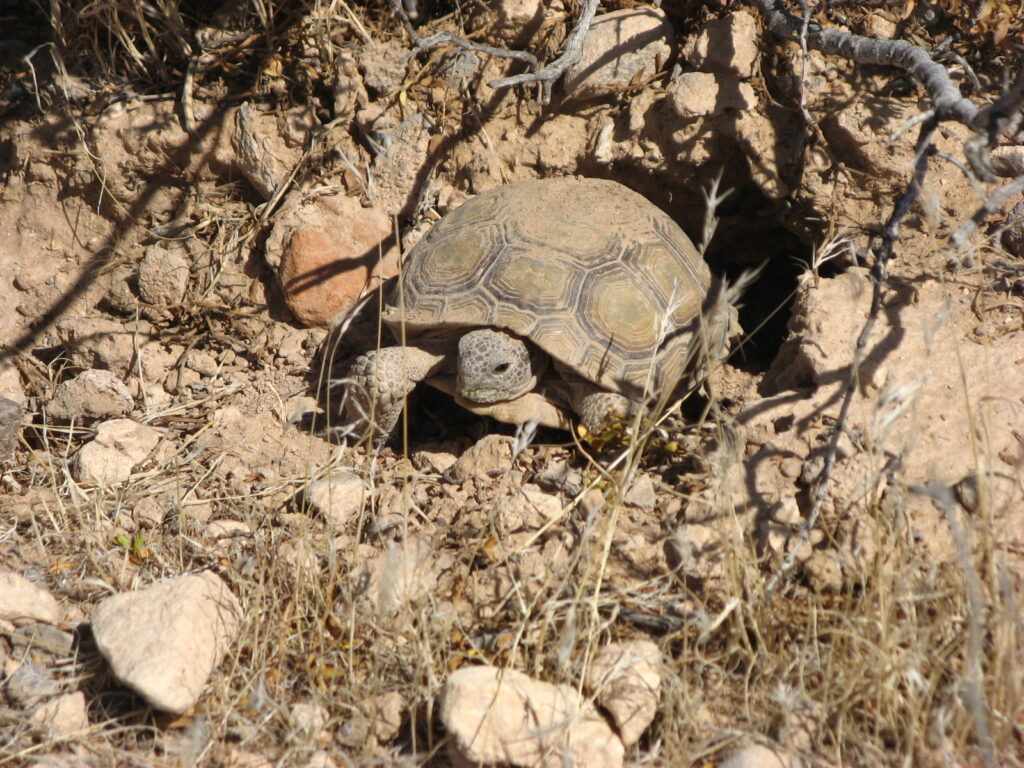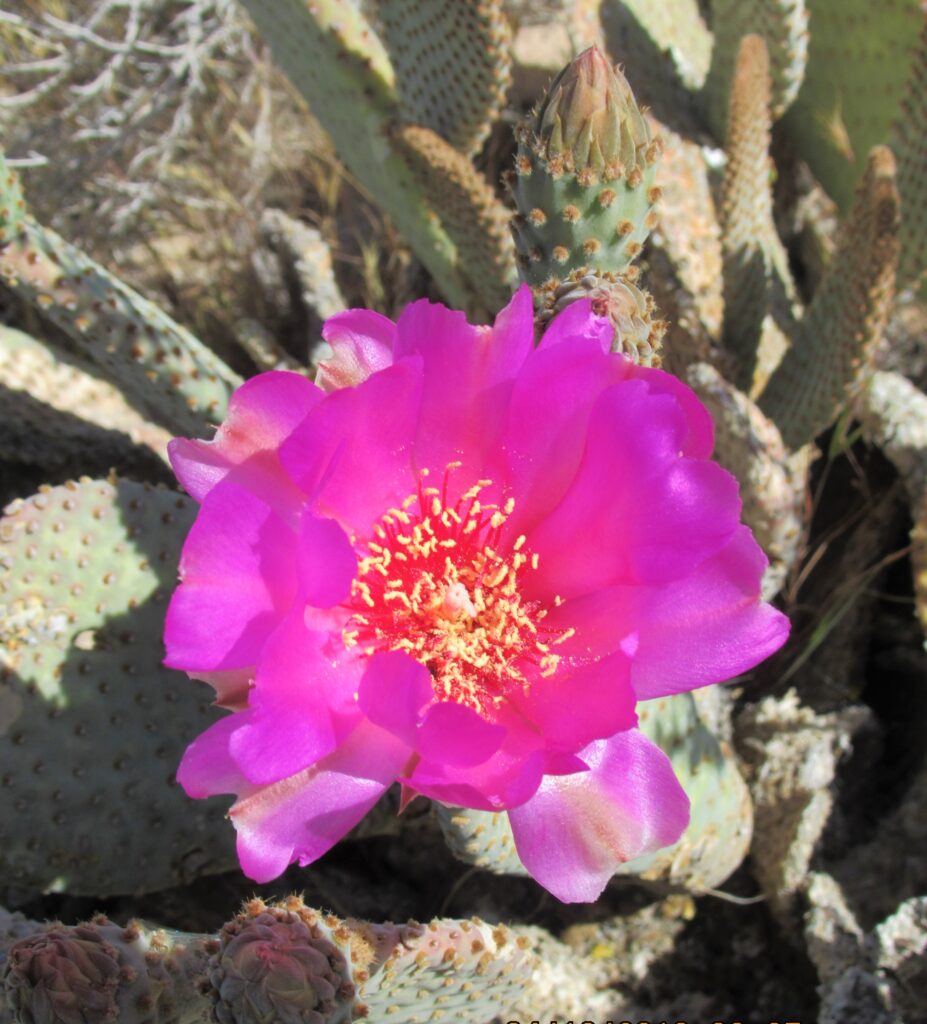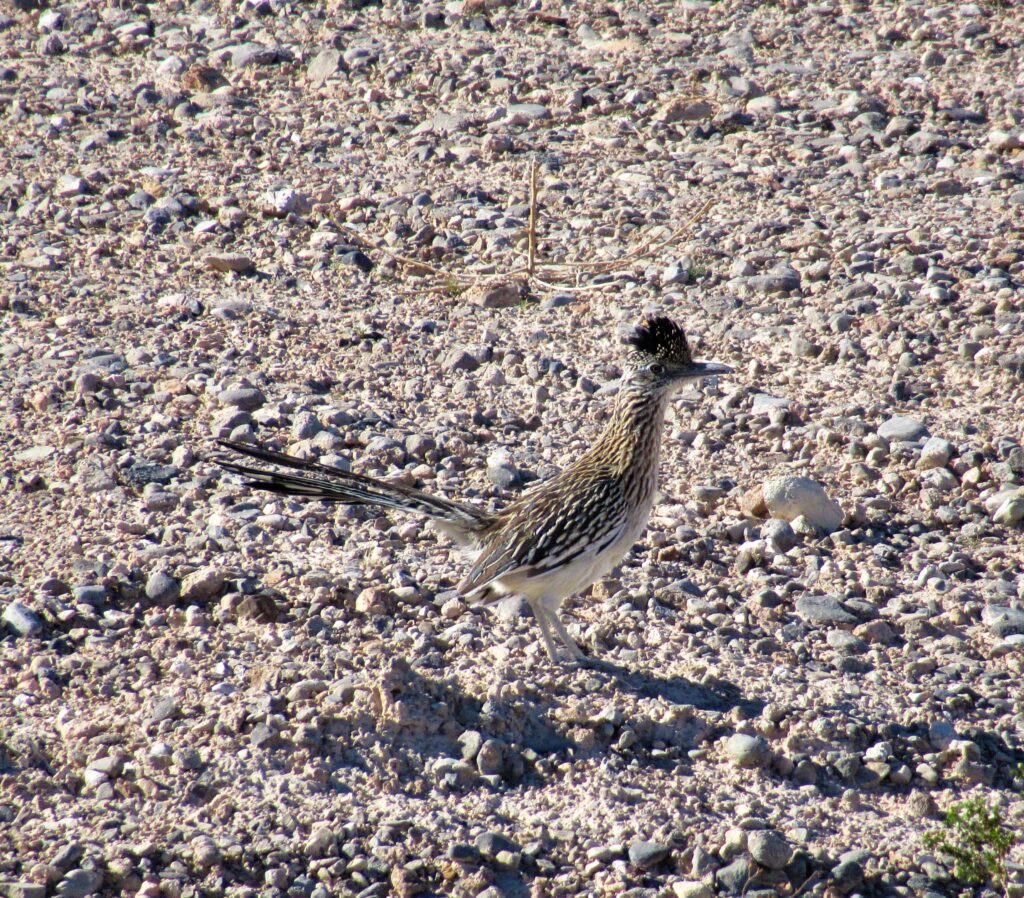 January 1, 2021
January, National Radon Action Month, is an opportunity to raise awareness of the naturally occurring radioactive gas radon. This gas can move holes and cracks in a building's foundation and get into the air we breathe. One of BEC's many services is Radon testing for commercial buildings all throughout Nevada.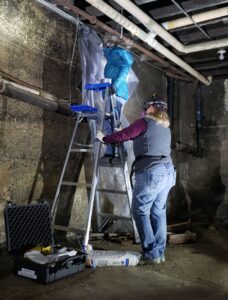 The EPA shares a ton of interesting information about radon, how it comes to be, and its health risks!

May 14, 2020
When we learned of the nationwide blood shortage due to COVID-19, some of the BEC Team took a trip to Vitalant – Southern Nevada, a non-profit blood bank, to help! We had a great experience, complete with awesome banter with the kind, hardworking staff!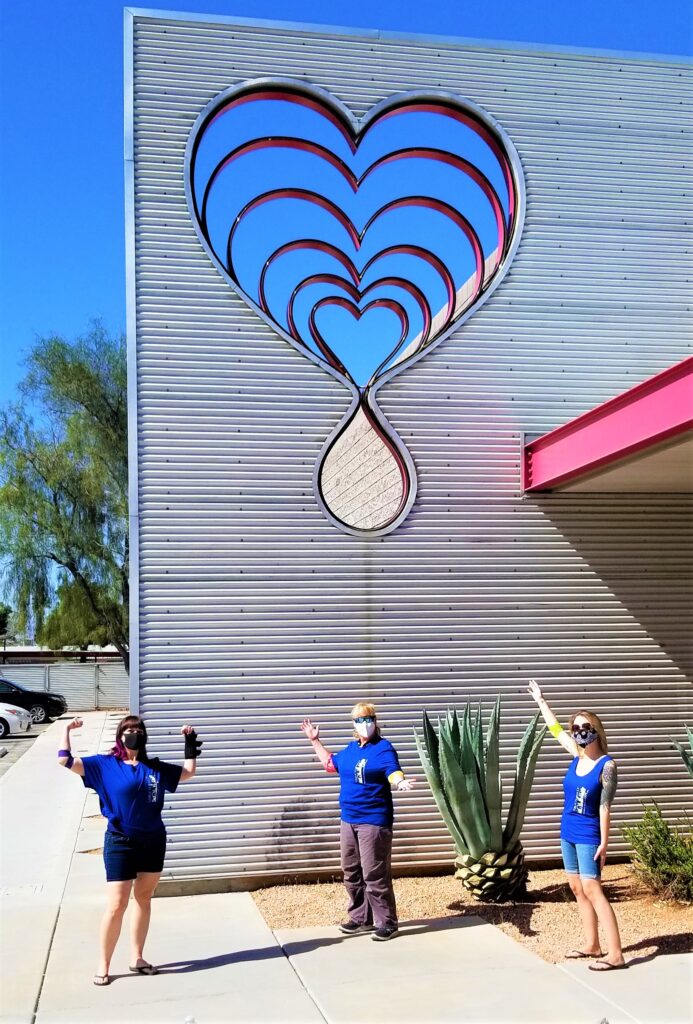 Vitalant follows all CDC guidelines and takes precautions to protect donors and their staff; social distancing, masking up, temp checks, sanitation. We felt very safe while donating.
If you'd like to help, signing up and making appointments is super easy at www.vitalant.org. Also, if you are a fully recovered COVID-19 survivor, you can go to their site and learn how your plasma can save lives.
We're all in this together!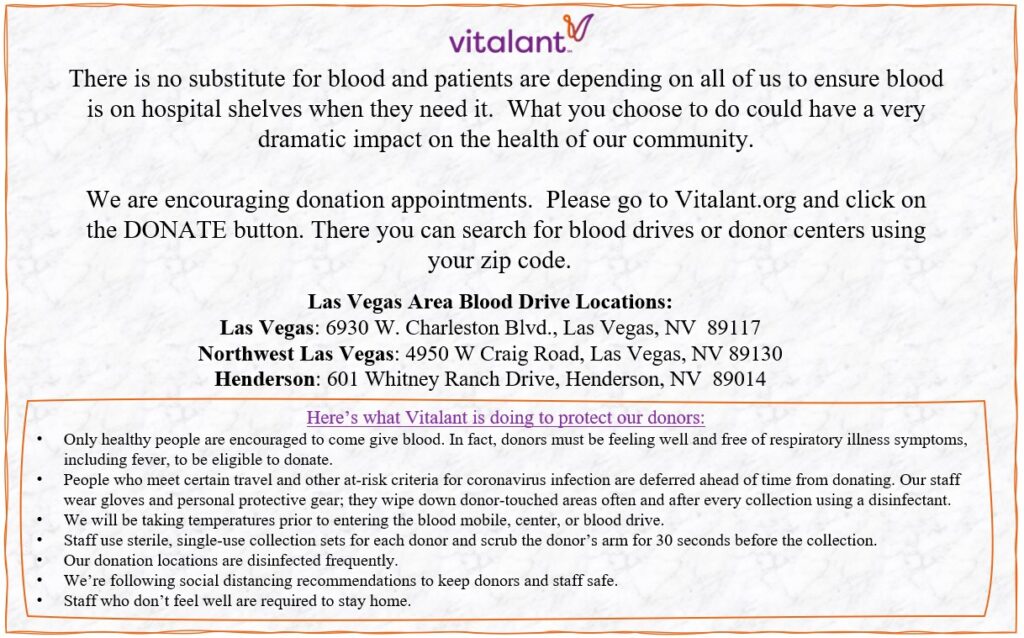 March 23, 2020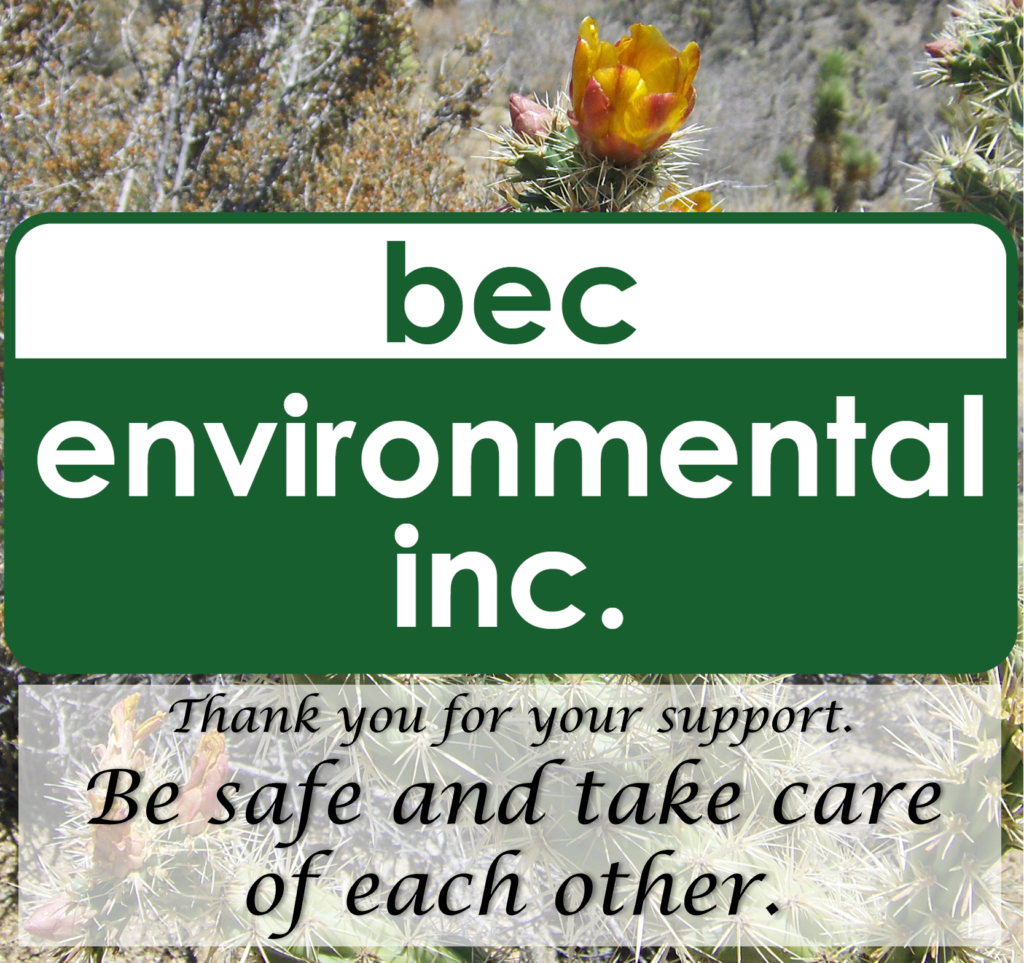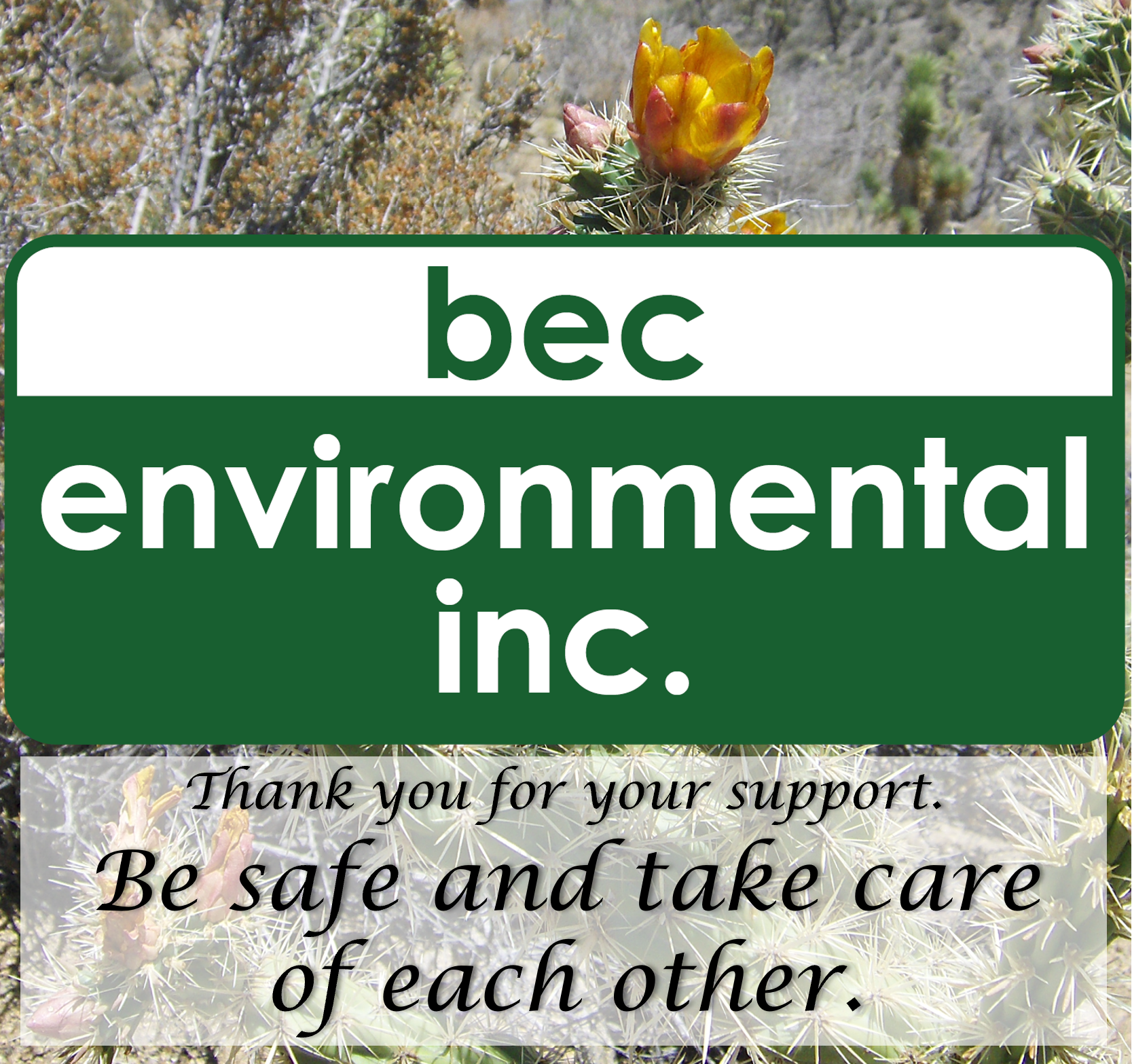 In light of recent COVID-19 (Coronavirus) developments throughout the state and country, BEC Environmental, Inc. would like to inform our supporters and clients that we are continuing to work in accordance with the recommendations from Nevada Health Response and the Governor's Office. We will continue to operate in the highest capacity possible, meet deadlines as planned, and provide quality work for our clients. Our approach is to follow health care professional's advice by practicing social distancing, holding meetings by video-conferencing, and providing technical support to our staff to work from home whenever possible. We are committed to protecting the health and welfare of our Team members, family, and friends – and we consider everyone we have the privilege to work with to be our family and friends. We are following our existing policies to protect the health and welfare of our personnel, in conjunction with new guidance and policies put forth by the state and federal government to protect our communities. People will always take precedence over profit.
We look forward to the end of this crisis, when we can proudly say we experienced, worked through, and triumphed over a disease that did test, but could not best us! Don't forget to take care of each other!
– B. Eileen Christensen, Principal

December 5, 2019
American Planners Associate – Nevada Chapter Outstanding Rural Plan – 2019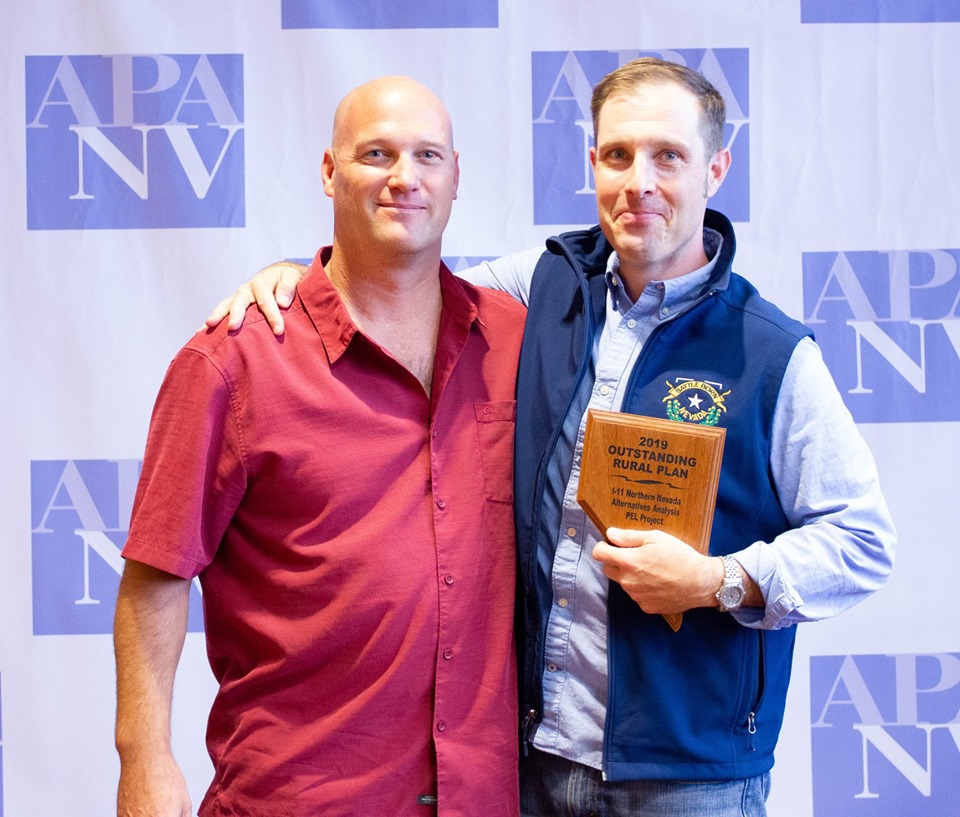 The APA-Nevada Chapter acknowledged Nevada Department of Transportation's Interstate-11 Northern Nevada Alternatives Analysis Planning and Environmental Linkages (PEL) Project as the Outstanding Rural Plan for 2019 at the Annual Conference in October. BEC Environmental, Inc. is proud to have supported NDOT and the rest of the team on this "generational" project. Kevin Verre was the NDOT Project Manager and the consultant team supporting him included Wood-Rodgers, CH2M Hill/Jacobs, BEC Environmental, and Broadbent and Associates.
The goal of Interstate 11 (I-11) is to establish a high-capacity, limited-access
transportation corridor ultimately connecting Mexican ports and manufacturing
areas with Canada, traversing Nevada's largest regional, national, and
international manufacturing and economic activity centers. The I-11 corridor
has the potential to become one of the first north-south, high-capacity routes
through the Intermountain West that could greatly improve commerce, tourism,
and international trade opportunities across the West.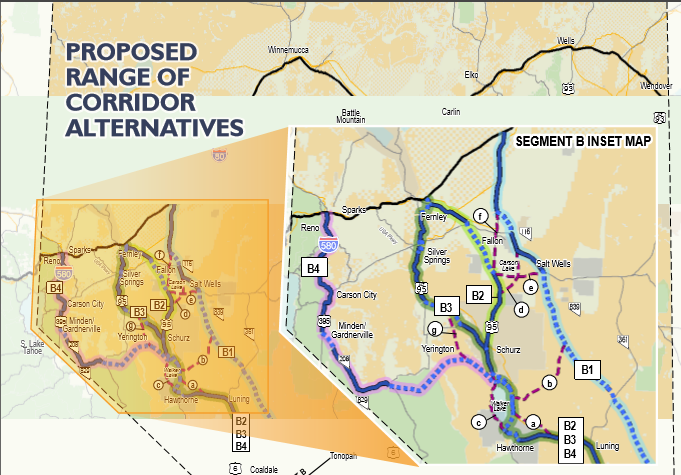 The goal of the project was to seek and incorporate public and stakeholder input and
evaluate potential community, economic, engineering, land use, and
environmental constraints and opportunities along numerous alternative
corridors from northwest Las Vegas to a logical interconnect with Interstate
80.
The extensive public and stakeholder
involvement effort to engage each of the rural and urban communities along the
corridor was significant, covering over 1000 miles of travel and engaging
almost 700 participants.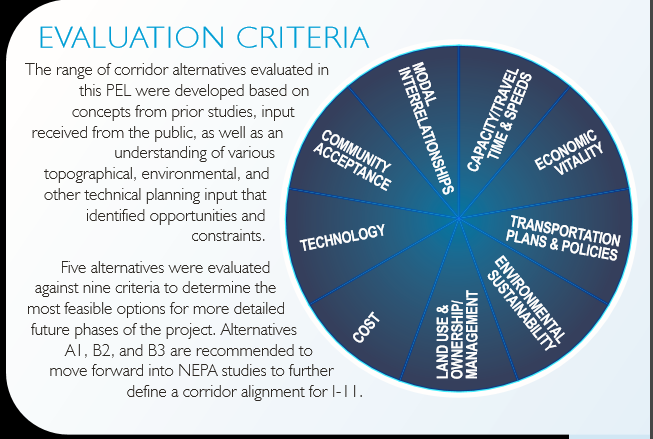 The resulting documents will help inform the
planning and environmental processes for this critical economic conduit for
years to come.
Judges comment: "…For me, one of the best parts was the attention given to the
concerns of those rural towns most likely to be affected by the extension of
the corridor and the additional meetings spent talking about the project and
possible implications with them and setting the stage for additional
conversations with other potentially affected jurisdictions."

July 30, 2019
BEC is proud to be a part of the first successful cleanup
completed by the Nevada Rural Brownfields Partnership!
The FBO Building at the Tonopah airport was in disrepair and
desperate need of redevelopment. Since January 2014, Nye County has been collaborating
with BEC and many other parties to assess and redevelop this site without risk
to human health and the environment. The contaminants found on site were safely
removed and the building was demolished. A new fixed-base operations building
was constructed with clear runway views and, of course, an advanced air
conditioning system!
On July 30, 2019, representatives from Nye County, the
Duckwater Shoshone Tribe, EPA, NDEP, the Northern Nye County Hospital District,
the Tonopah Town Board, White Pine County, Senator Rosen's office, BEC, and
other interested members of the community all happily came together to
celebrate the cleanup.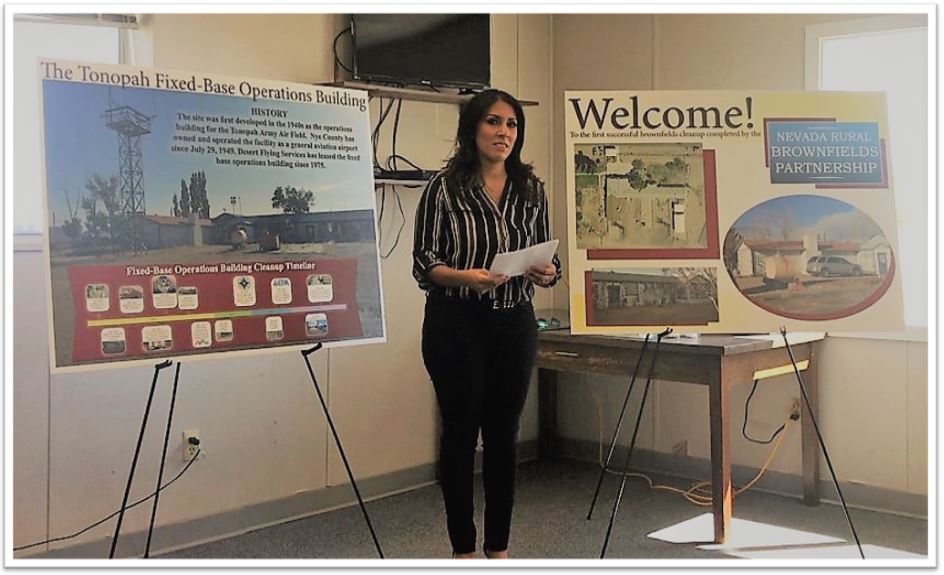 Lorina Dellinger, Nye County Assistant Manager, speaks of the years of effort and involvement of multiple stakeholders leading to this successful cleanup.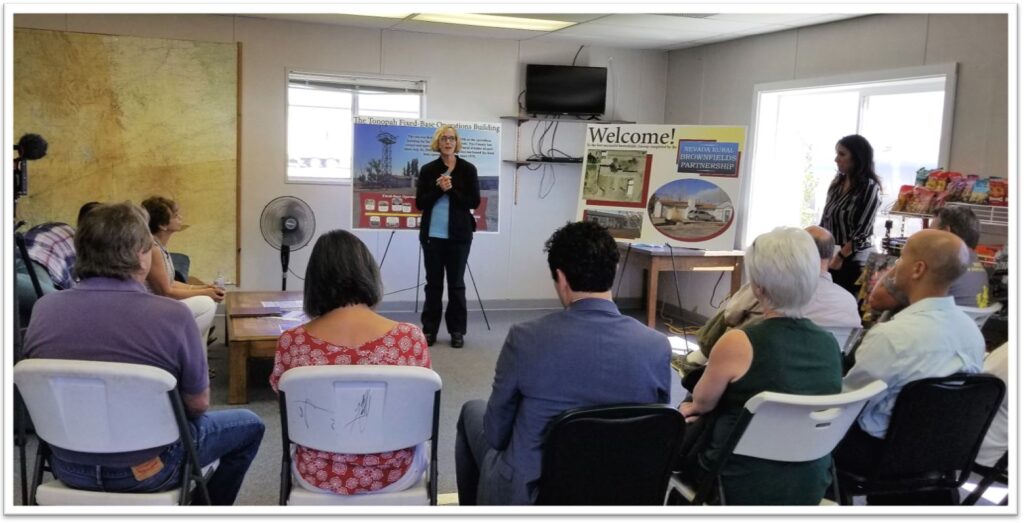 Lisa Hanusiak, EPA Brownfields Project Manager, talks about the long history of Nye County's involvement with the Brownfields Program.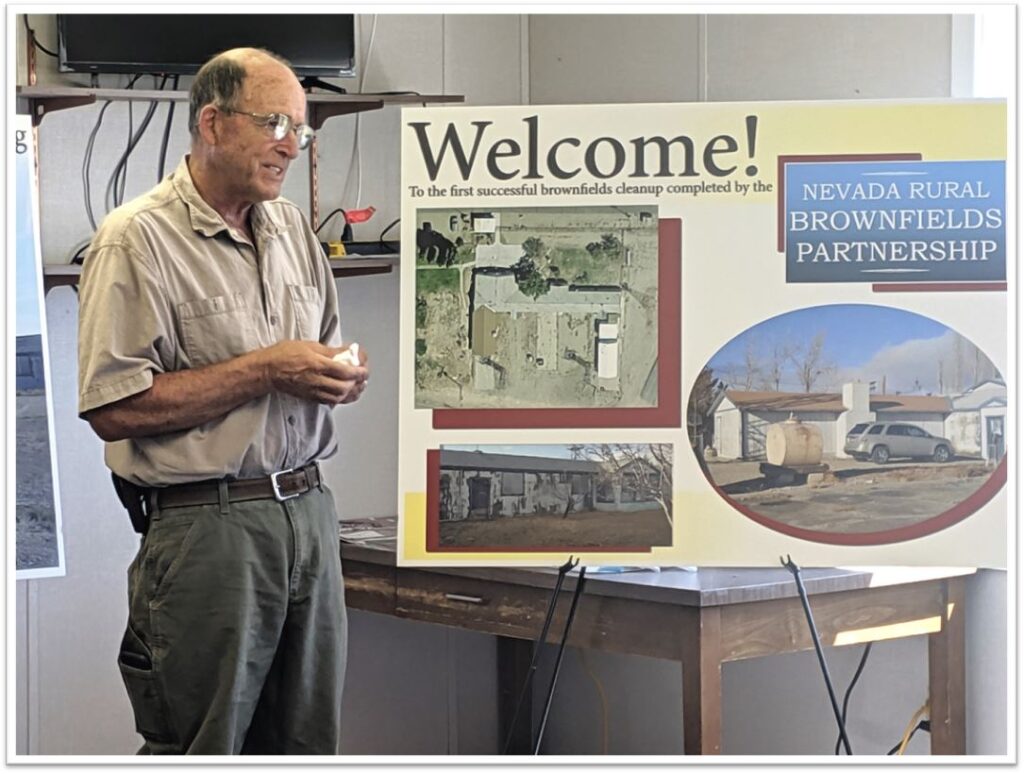 Mark Peterson, FBO Building Operator, discusses the history of the Tonopah Airport, and the history associated with the Fixed Base Operator Building.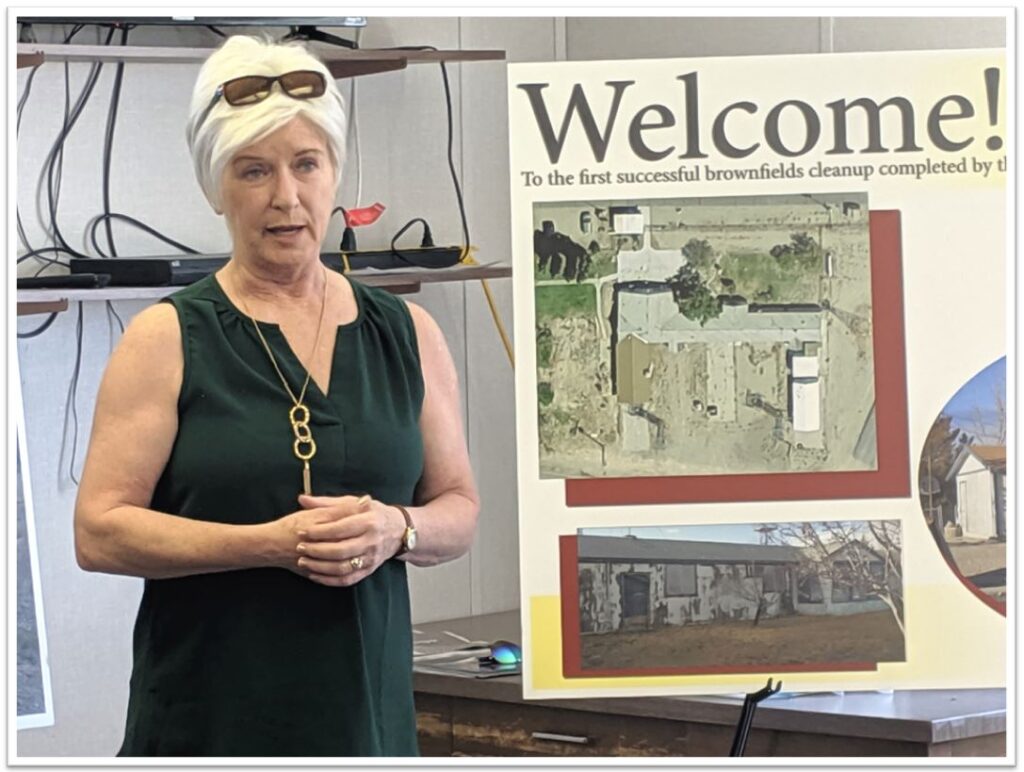 Lorinda Wichman, Nye County Commissioner, talks about the support of the Commission for the Brownfields Program and the people in the community.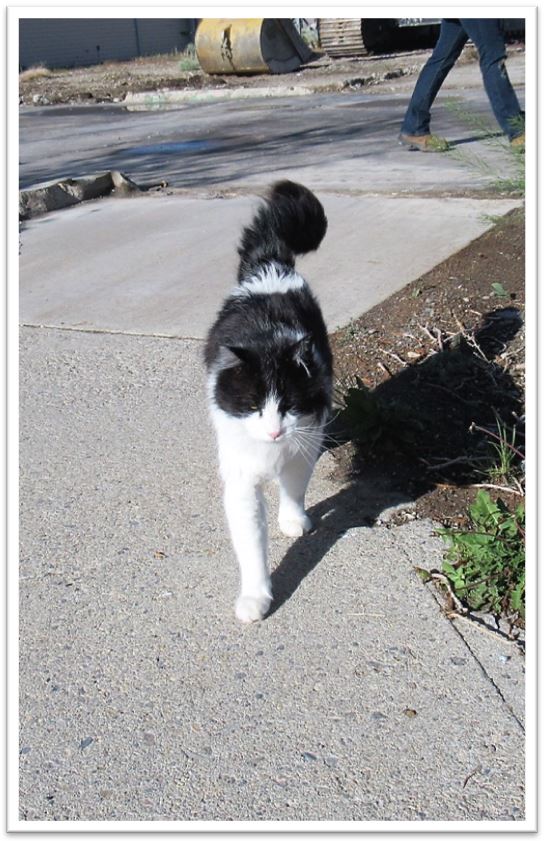 Amelia Earhart, Tonopah Airport tour guide/mascot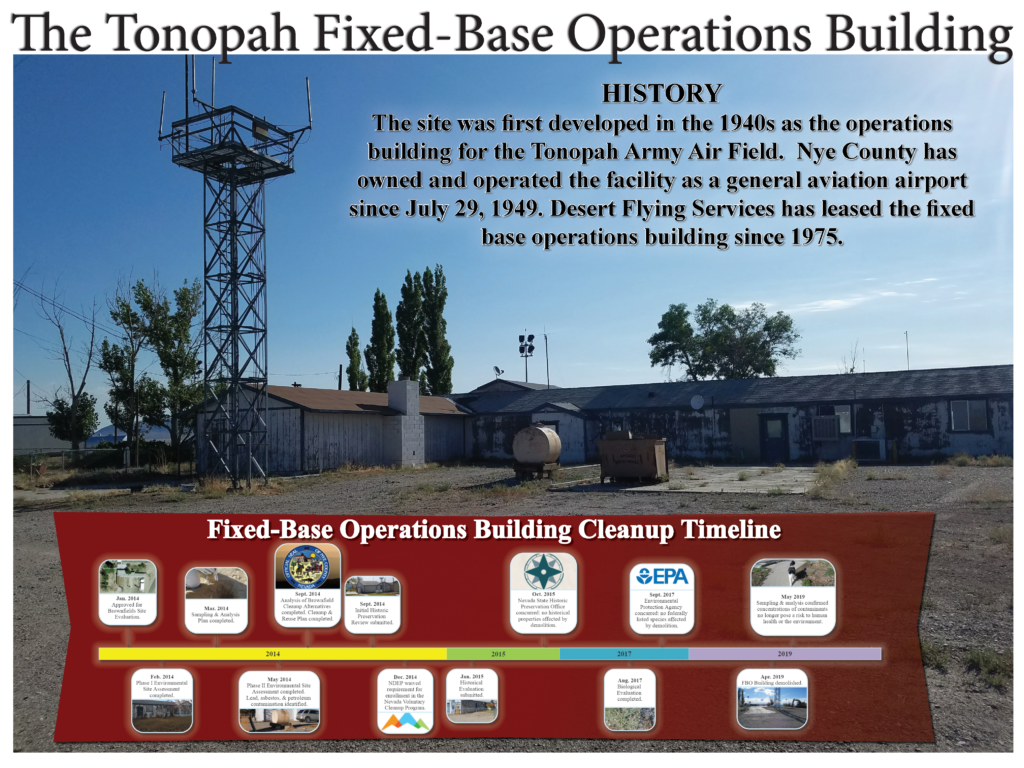 A brief history and timeline of the Tonopah FBO Building.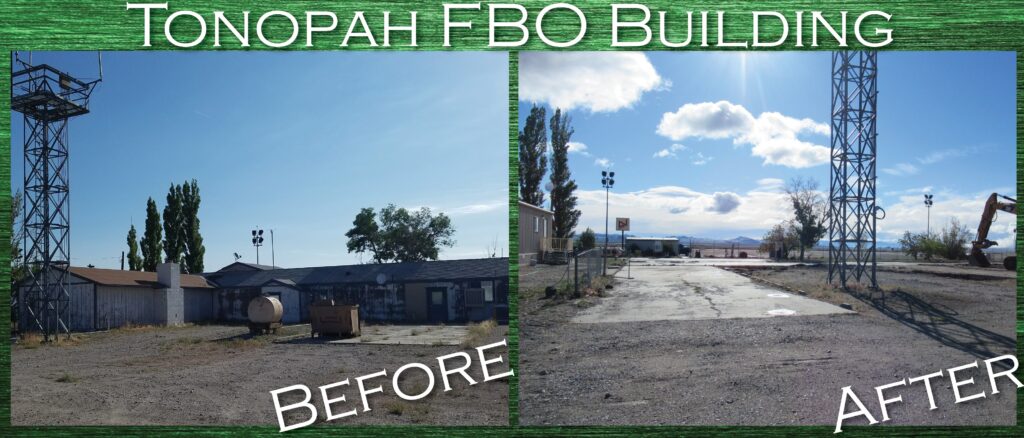 July 13, 2019

On
July 13, 2019, BEC had the wonderful opportunity to attend
The
Shade Tree of Las Vegas Art Day!

Thank
you to The Shade Tree for all you do to help those women, children, and their
pets in need in our community.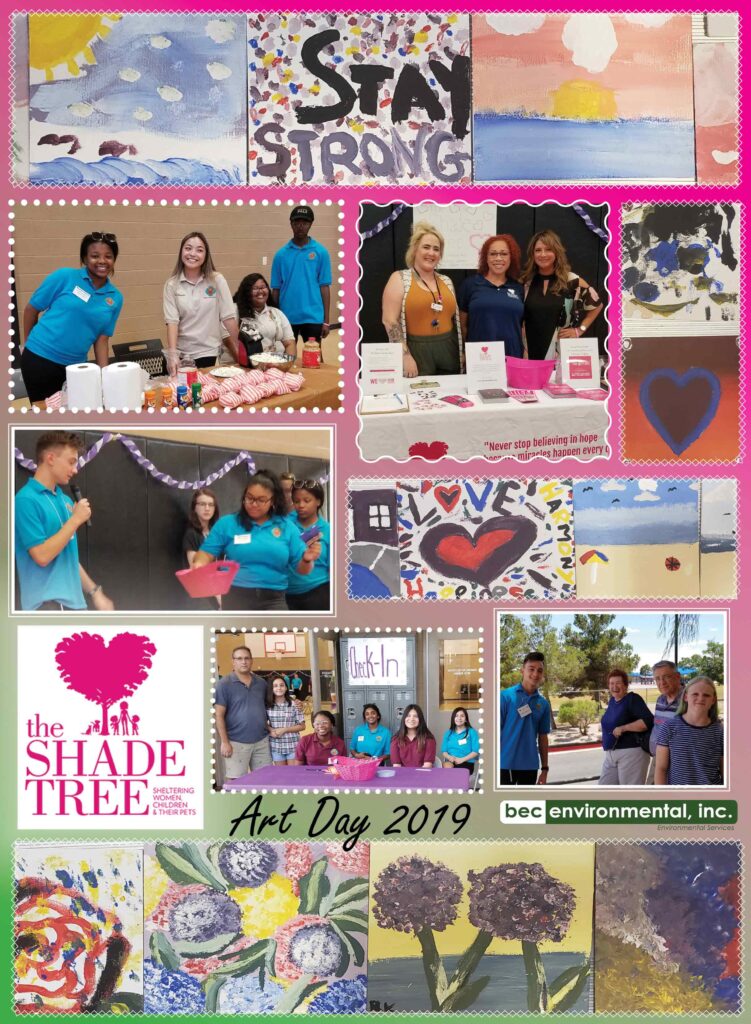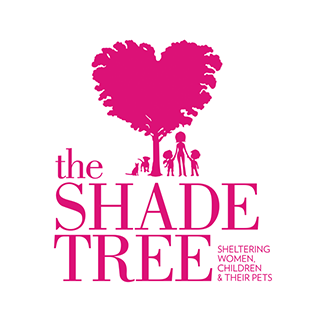 June 21, 2019
Join us in Los Angeles,
California for the National Brownfields Training Conference, December 11‐13,
2019, with pre‐conference programming on December 10!

The conference is set to be a
dynamic educational program of speakers, discussions, mobile workshops, films
and other learning formats that are designed to provide you with case study
examples, program updates, and useful strategies for meeting your brownfield
challenges head on. Register for the
conference and book your hotel stay now!
Learn, Network, and Explore!
For updates, check out Brownfields 2019 on twitter!